FOR IMMEDIATE RELEASE CONTACT: Office of Communications, 202-588-6141


National Trust Names Saranac Lake, New York, One of America's
Dozen Distinctive Destinations
Annual List Promotes Heritage Tourism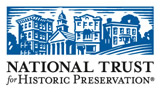 Washington, D.C. (March 7, 2006) – First settled in 1819 in what was then untouched wilderness, Saranac Lake, N.Y., is a timeless Adirondack village, nestled among pristine lakes, evergreen forests and nearby mountains. Once a logging community, the town was reinvented in 1876 when a physician in the last stages of tuberculosis came to Saranac Lake to live out his final months. Happily, the doctor, an outdoor enthusiast, not only survived but was restored, and Saranac Lake began a new chapter as one of the country's pioneering health resorts. The village grew into a thriving community, home to a world-renowned sanatorium, a dozen bustling hotels and a host of "cure cottages," large boarding houses sporting several wide porches, many of which are still prominent landmarks around town. Today, Saranac Lake's downtown is charmingly preserved with period architecture and a host of restaurants, shops and art galleries and a variety of delightful accommodations such as the 1920s landmark Hotel Saranac, a member of the National Trust's Historic Hotels of America. For more than a century, visitors have flocked to Saranac Lake's Winter Carnival, a week-long festival that includes sporting events, performing arts, parades, fireworks and the world famous Ice Palace. The Adirondack High Peaks Wilderness Train takes riders on a 20-mile round trip from Saranac Lake Union Depot to Lake Placid Station, where visitors can tour the site of the 1932 and 1980 Winter Olympic Games. With miles of trails and waterways to explore and unlimited outdoor pursuits including hiking, boating, swimming, golfing, biking and fishing, Saranac Lake is still the perfect prescription for mind, body and soul.
For these reasons, the National Trust for Historic Preservation, the country's largest private, nonprofit preservation organization, today named Saranac Lake, N.Y. to its 2006 list of America's Dozen Distinctive Destinations, an annual list of unique and lovingly preserved communities in the United States. It was selected from nearly 93 destinations in 39 states that were nominated by individuals, preservation organizations and local communities.
"Saranac Lake has always been a place of rejuvenation – from the infirm who came here in the late 1800s seeking a cure, to the visitors who come today and are reinvigorated by this town's exquisite setting and serene way of life," said Richard Moe, president of the National Trust for Historic Preservation. "It's the perfect place to do everything or do nothing and indulge in Saranac Lake's favorite pastime – sitting in a big white Adirondack chair and taking a break."
This is the seventh time the National Trust for Historic Preservation has announced a list of Dozen Distinctive Destinations. To date, there are 84 Dozen Distinctive Destinations located in 41 states throughout the country. To see a complete list, visit www.nationaltrust.org. In each community, residents have taken forceful action to protect their town's character and sense of place. Whether by enacting a local preservation law to protect historic buildings against demolition, rewriting zoning codes to prevent commercial sprawl, removing regulatory barriers to downtown housing, making downtown areas more walkable, enacting design standards, or taking some other major step that demonstrates a strong commitment to their town, residents have worked hard to preserve the historic and scenic assets of their communities, with rewards that transcend town limits.